Heroes of Time: The First Ethereal
STATUS: Outside Author Review & Critique and Applications Open for Beta Reader Distribution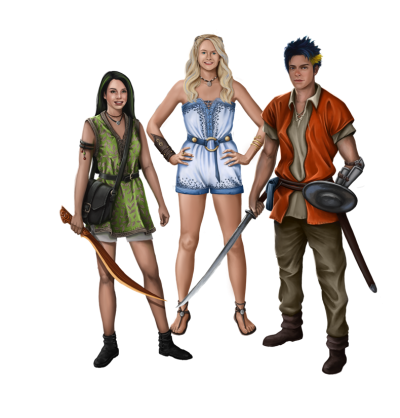 "Something is brewing.... Something dangerous. There are archaic forces at work, such as have not been seen for hundreds of years."
—Silas
Protests fill the streets. Rumors abound of cold fires igniting and people vanishing. Still, citizens try to carry on with life as normal throughout Miskunn, capital city of the kingdom of Tuscawny. Miskunn Vocational University is about to hold Trials for the first term of 3210 P.A., and the professor of historical arcana has taken particular interest in a prospective new student.
Etna Firgate wants to find her mother, who as a child watched her mysteriously disappear.
Kayne Lumenray, who desires to be a knight, finds a strange piece of glowing bark in the woods at the exact spot where Etna's mother vanished.

Etna, as an inventress and blacksmith, finally develops her portal device with the intention of finding her mother. One of her test runs proves successful, and she is sent with Kayne and friends Zigmund and Dania to what appears to be a completely different land. As they become separated by aggressive mercenaries, their every ounce of strength and determination are tested as an ancient war heats up all around them, powers of the ethereal beckon them, and their kingdom's history is called into question...all while discovering the insidious presence that wreaks turmoil in their land, past and present.
Artwork for The First Ethereal